Nov 13th
2018
By Carlson

Closing Weekend of Les Mis!
There are only three more chances to see Les Miserables!
Friday, Nov 16 @ 7:00PM
Saturday, Nov 17 @ 7:00PM
Sunday, Nov 18 @ 2:00PM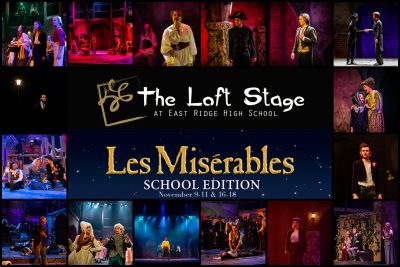 Tickets may be purchased at the door but to ensure the best possible seats, we encourage guests to buy ahead online at www.theloftstage.org.
? Photos courtesy of Kirk Portrait Design