Nov 20th
2017
By Carlson

One Act Auditions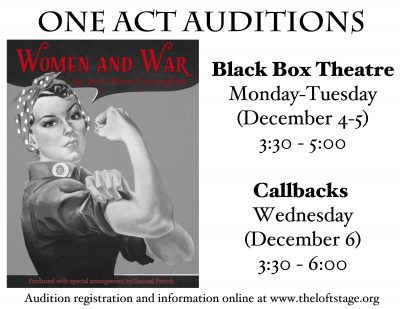 Before auditioning, please take a moment to fill out the online registration form HERE.
Students will be asked to perform a monologue at auditions. Actors do not have to be confined to the monologues chosen or even the script. If they have another monologue they would like to show us that is fine. Memorization is not required.
Audition monologues can be found HERE.
Students may peruse the entire play script HERE.
Please e-mail director Leah Jensen (ljensen@theloftstage.org) with any one act questions.