Jun 17th
2014
By Director

Spotlight Showcase 2014
The Lofties brought down the house on Sunday, June 8th at the Spotlight Showcase at the Orpheum Theatre in Minneapolis. Katherine Spicuzza, Naomi Ridley and Brendan Finn rocked the house as part of the Outstanding performances medley and Maggie Eckberg and Garrett Hildebrandt made us proud with the Honorable Mention winners.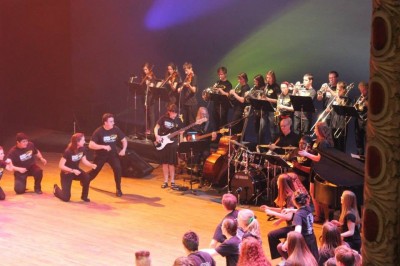 Our Outstanding Orchestra was well represented by Donovan Miller, Isabella Wurm, John Frieberg, Haley Martin and Emily Rau. Our final award of the evening came with the announcement that East Ridge was granted our fourth Community Engagement award!
Naomi Ridley made us so proud with two nights of outstanding performances as she shined in the Triple Threat competition! What an incredible two nights of celebration for East Ridge and the Loft Stage!