May 8th
2015
By Director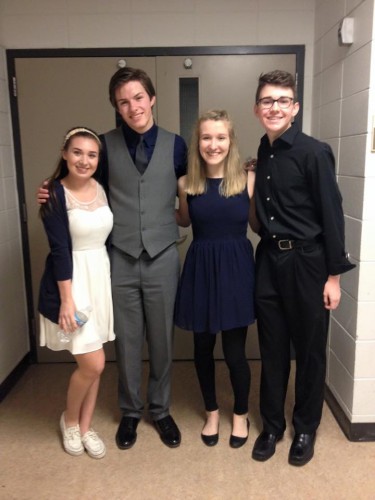 Anna Reimann and Garrett Hildebrandt were selected as Minnesota Scholars of Distinction by the Minnesota Department of Education. Pictured above with their scene partners Samantha Wynn and Tony May, these talented Lofties will be honored in a ceremony on May 16th at the Perpich Center for the Arts in Golden Valley.
Garrett has been selected to perform at the ceremony, the second time in two years that an East Ridge student has been selected for this singular honor.
Congratulations Anna and Garrett on your hard work and outstanding achievement!