Nov 18th
2021
By Leah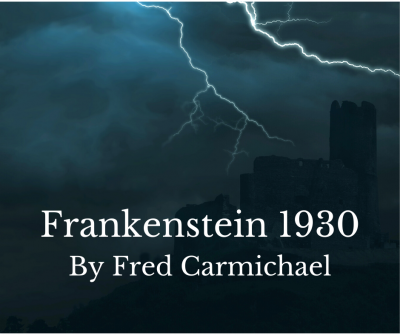 About the Show:
After years of secrecy, planning and research Victor Frankenstein is finally ready put his ghoulish experiment to the test. His creation terrorizes his friends, family and hometown. He and his friends must destroy the monster before it lays waste to the village and beyond
About Auditions:
All are welcome to audition! We are looking for actors who are ready to collaborate and scare their audience. Auditions will be held in person November 30th 3:15 to 5:30 in the Black Box Theatre. Callbacks will be held the following day December 1st 3:15 to 5:30 also in the Black Box Theatre. Actors will be asked to do cold readings of scenes from the play. Actors should fill out the audition form linked below before they come. If you are not able to make the audition dates scheduled please contact Leah at leahjensen17@gmail.com.
About Rehearsals:
Rehearsals will be held either in the Black Box theatre or the Loft stage depending on the day. We will work 3:15-5:30 M-F with possible Saturday rehearsals  if needed. As of right now we are not planning on having in-person rehearsals during winter break. We may have a zoom rehearsal to do a read through and work on character development.
About the Performances and Competition:
Our first performance will be in late January. This show will be apart of the MSHSL One Act Play competition. This means that we will compete with other schools in our section for a chance to perform at the State One Act Festival. For more information about MSHSL OAP rules click this link here
If you have any other questions please reach out!- Leah