May 22nd
2019
By Carlson

We will audition for our fall musical, The Drowsy Chaperone, the last week in August. If for some reason a student is unable to attend auditions due to summer conflicts, please contact director Kajsa Jones at kjones@theloftstage.org ASAP so we can arrange an alternative audition time.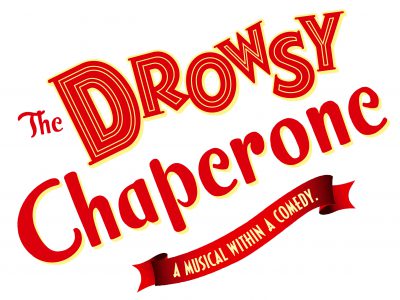 Prior to auditioning, actors and actresses must complete the following online form: https://forms.gle/MwyREzQPB9zCSFk4A
Dance Audition Video: https://youtu.be/MPfoNU81efU
Auditions will take place Monday, August 26th and Tuesday, August 26th at 3:30pm in the Loft Stage. Students need only come to one of these two audition days – we encourage returning Lofties to audition on Monday if at all possible. For the audition, students may prepare a song in the vocal styling of the show or learn a song from Drowsy at auditions. Sheet music for that selection is attached for perusal. Auditions will include an acting, singing, and dancing portion. Pease wear comfortable clothing and footwear. Tap shoes are not required but are highly encouraged.
Callbacks will be Wednesday, August 29th at 3:30pm in the choir room (rm. 1055). As students prepare for and consider the many dynamic roles this production has to offer, please do not feel limited by the age and/or gender of characters. The creative team is open to actor interpretations and risk-taking.
Any additional questions regarding auditions can be sent to director Kajsa Jones (kjones@theloftstage.org) or assistant director Katie Carlson (kcarlson@theloftstage.org).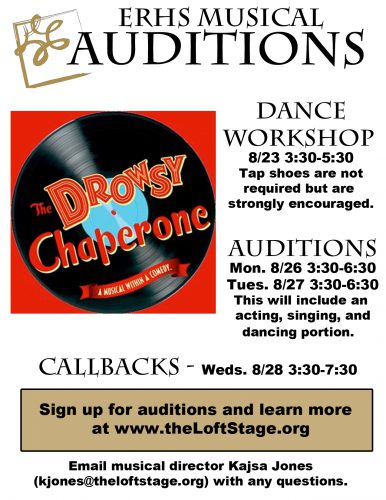 Videos of the dance combinations can be found here: https://youtu.be/MPfoNU81efU