Nov 27th
2013
By Cindy

Meet ERHS's newest theater staff:  Josh Campbell, director of the One-Act; and Paul Coate, who heads up Chamber Theater.  To get to know these excellent additions to the ERHS theater program, read their bios below.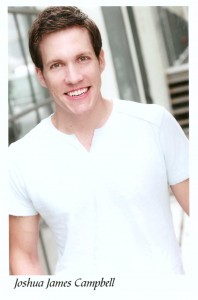 JOSH CAMPBELL moved back to the Minnesota 2 years ago after being away for over 13 years, working as a professional actor and living in New York City, Las Vegas, and Chicago.  In Minnesota, Josh has directed Deal! The Musical at the Ritz Theater, Edith Stein at Open Window Theater, Could Be Project at Hell's Kitchen, and many concerts, cabarets, and high school and middle school productions.   He is a teacher and an acting and audition coach throughout the Twin Cities.  He has coached high schoolers with auditions for many colleges and productions.
Acting credits nationally include the 1st National Tour of Legally Blonde, Mamma Mia in Las Vegas, Curtains at Papermill Playhouse in New Jersey, Baby at Pennsylvania Center Stage, and many more.  On Television, Josh was in The Playbook on Spike TV, One Life to Live, and Guiding Light.   As an actor in Minnesota, Josh was in Mulan at the Children's Theater Company, Glass Menagerie at Jungle Theater, The Full Monty with Theater Latte Da, Grey Gardens at Ordway Theater, Rancho Mirage at the Old Log Theater, Johnny Baseball at Park Square Theater, and many concerts and benefits.  Josh grew up in Minnesota and is a graduate of Loyola University-Chicago.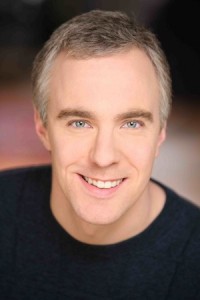 PAUL R. COATE is an actor and theatre educator. Paul recently made his first performance appearance with Minneapolis's Tony Award-winning Children's Theatre Company as 'Grandpa Who' in Dr. Seuss' How The Grinch Stole Christmas, and will appear next spring in the company of CTC's production of Shrek The Musical. Paul kicked off 2013 with the new musical Johnny Baseball at Park Square Theatre, followed by The Fantasticks at Skylark Opera and Baby Case at The History Theatre. Previously, Paul made his Minnesota Orchestra debut as 'Monostatos' in a semi-staged version of Mozart's Die Zauberflote (The Magic Flute), conducted by Osmo Vänskä.
Other Minnesota performance credits include Park Square Theatre, Theater Latte Da, Skylark Opera, Paul Bunyan Playhouse, Pioneer Place on 5th, The Strange Capers, Classical Actors Ensemble, Minneapolis Musical Theatre, Highland Summer Theatre, The Gilbert and Sullivan Very Light Opera Company, and The Bloomington Theatre and Art Center. Paul is also a lyricist with the Twin Cities songwriting collective, Prosody. Paul is originally a Nebraska native with credits including Nebraska Shakespeare, Nebraska Repertory Theatre, Opera Omaha, and the Omaha Symphony Orchestra.Paul has taught theatre at Bloomington Theatre and Art Center, Nebraska Shakespeare Festival, Park Square Theatre, and with the Hennepin Theatre Trust, where he is also an evaluator for HTT's Spotlight program.
See Paul in October 2013 in HISTORY THEATRE's production of "BABY CASE"